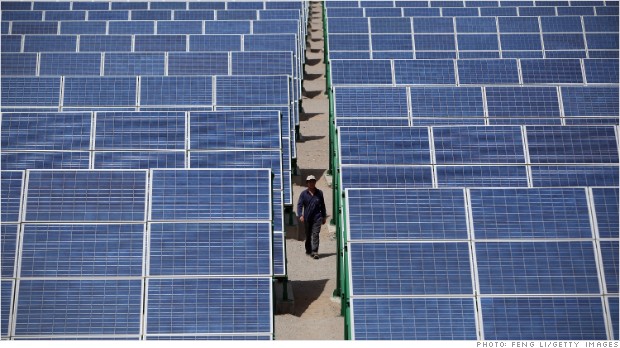 Earlier last week, Shanghai Chaori Solar Energy, a small Chinese solar firm, defaulted on its debt. The firm could not make a payment to investors on a $ 164 million bond. It was supposed to make $15 million interest payout buy had only managed to raise $650,000. Although the company had not issued a formal statement yet, analysts confirmed the default. This was China's first corporate default in onshore bond market.
However, Chaori Solar's woes were not actually a total surprise. In fact, the company suffered from the losses for two consecutive years that trading in the bond was suspended in 2013. What is more important is that we can observe the lack of a last-minute government rescue. As CNN describes, "Local Chinese governments are known for delivering bailouts or extended debt deadlines." But there was no talk of saving Chaori on the deadline day.
Fitch analysts Ying Wang and Kalai Pillay argue that the failure to save Chaori (or allowing the Chaori default) shows the shift in the "government's stance towards a greater tolerance of outright corporate defaults." Barclay's economist Jian Chang also agrees with them that the government did not take any actions because there was not a big change that the default would lead to a major credit or financial crisis.
Experts expect that there will be more defaults (but selective) particularly in energy and resources. This will happen when Beijing says "it plans to work toward building a market-driven economy." No one is certain what will happen with China's efforts for financial reform, but this default can be a step in the right direction to reduce wasteful investment and a potential bad debt buildup.