As China gains more global economic influence, Chinese New Year has become more prominent and has a greater impact in international markets. During the holiday, Chinese factories rush to complete orders before they have to shut down, making it a headache for overseas retailers and importers that rely on China year round. Stock market trading slows. Trading volumes drop off considerably. Big companies in the US that have been doing business with China for years know to plan a year in advance for the next holiday season and even leverage their strong relationships with their contract manufacturers to ensure their orders are fulfilled prior to the new year.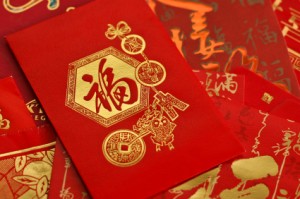 Lastly, because Chinese Lunar New Year never falls on the same date, the economic data for January and February can appear to have radically changed from the previous year. For example, last year, Chinese New Year fell on the last day of January which forced factories to rush orders out the door in a shorter amount of time. This year, with Chinese New Year falling in the middle of February, factories had more time to spread out orders. As a result, January's trade data only appears to be weak. Most economists choose to wait until March to observe trends to avoid drawing incorrect conclusions about the world's second biggest economy.
Other complications during the Chinese New Year comes from the fact that so many Chinese workers choose this time to look for and transition to new jobs. When manufacturers return from the holidays, it can take a week or so to get back to normal production given that factories need to train new employees on their lines and international buyers find themselves dealing with new sales teams.
The start of the holiday season begins the migration of hundreds of millions of workers traveling back to their hometowns, making the transportation and hospitality industries the lead beneficiaries of the season.
"The last few years – and this year is no exception – have witnessed an acceleration of Chinese visiting abroad, impacting international air travel and lodging. Other categories experiencing a positive impact are those in the personal gift giving space", Brian Buchwald, CEO of Bomoda, a China-fovused consumer intelligence group.
This past year, the average Chinese transaction in Britain last year totaled to 739 pounds. In response, Britain's Harrods started selling its own brand of red envelops (红包) traditionally used to give lucky money. Recent trends in spending around Chinese New Year suggest that with China's ever weakening economy, middle to lower class Chinese are opting to stay close to home over the holiday and spending less and more wisely, keeping eyes open and going to extra length for the greatest discounts on gifts. In 2015, outbound tourist spending grew by a meager 1.5% compared to 16.5% in previous years.
http://www.latimes.com/business/technology/la-fi-chinese-new-year-shutdown-20160205-story.html
http://fortune.com/2016/02/09/china-new-year-tourism/
http://www.cbc.ca/news/world/chinese-new-year-s-effects-felt-around-the-world-1.2961313
http://www.ibtimes.co.uk/chinese-new-year-delivers-boost-economy-foreign-companies-not-just-china-1544645