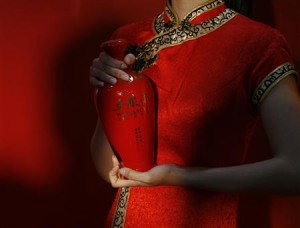 Since the middle of 2012, the government has implemented a number of anti-luxury policies to limit the amount of official spending on extravagant items such as "baiju" liquor. Though sales and bottom lines have increased in the last few years, numbers are expected to decline as the government's ban takes effect. The ban has largely affected sales prices as companies such as Kweichow  Moutai, one of the most prestigious brands, experienced lower retail prices, extravagant fines from the government, and decreased volume sales. Some of the mid-range brands are more likely to be able to escape official scrutiny. And many of the larger brands are expected to begin buying up regional brands, producing smaller bottles and cheaper brands to sustain business.
Though the industry is likely to continue to decline as a result of the new regulations, like we have seen with the car industry throughout the course, companies and consumers will probably find ways to work around the ban. In fact, it has been reported that many officials are going underground to purchase the prestigious alcohol.
Drinking and the gifting of alcohol has always been a large part of the business and political culture in China as signs of respect and camaraderie. What does this new ban reflect about the shifting culture of the government and will it have any effect on the way business is conducted? Will the ban hold given China's history of working around government policies?
Source: Reuters