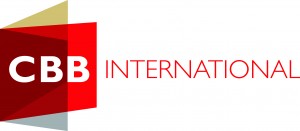 While government figures showed factory-output gains for the last quarter, implying growth for the Chinese economy, the China Beige Book would argue otherwise. The Chinese Beige Book is an independent source of Chinese economy analysis produced on a quarterly basis. This quarter's publication describes slowing expansion nationwide and fewer companies borrowing money than usual. The average interest rate on loans fell to 6.63%, a 47 basis point drop. Fewer manufacturers and transportation industry groups reported gains.
The Beige Book does not include GDP estimates, but these indications of sluggish growth lend support to the concerns over a growing financial crisis of sorts on the horizon for China. S&P reports that China's growth rate will range between 7% and 7.5% in the coming months of 2013, but if things continue to slow and growth doesn't reach expectations, things could get very hairy; not only for China, but the rest of the world's economy.
Yet, Bloomberg Columnist Jim O'Neill says things are under control, and that China's government is deliberately slowing the economy. I believe we will see this unfold in the next year, especially as any effects from the United States' inevitable tapering ripples through the world economy, potentially pushing China closer to their own crisis.
Article link: http://www.bloomberg.com/news/2013-09-24/china-beige-book-shows-slowdown-opposite-official-data.html