Today GM decided that it would move the international operations headquarters from Shanghai to Singapore. This is a huge blow to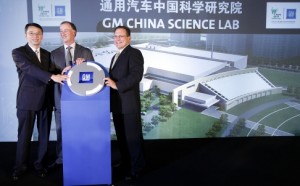 Shanghai, which has been making efforts to encourage more international businesses to open their Asian headquarters in the city.
Shanghai has recently been losing out to Hong Kong and Singapore for the international headquarters. Other companies have made the same decision to house their international headquarters in Singapore. Singapore is close to ASEAN, India, the Middle East and Africa, which allow the companies to have a greater proximity to these emerging markets. Furthermore, residents of Singapore speak English, are skilled workers, and have high standards of living. GM expects to hire 120 employees to deal with the key international issues that arise in the nearby regions. These workers will be in charge of sales and marketing, government relations, human resources, IT, legal functions and finances. Although Singapore has a high corporate tax rate (17%), some companies have been able to get a lower rate by meeting certain criteria. If they provide jobs to residents and spend a specific amount of money in the country, then they can usually have a lower tax rate.
Officials in Shanghai are still surprised by this move however, as the nation is one of the most expensive country's in the world to own a car, and therefore is not a popular place for car makers.
The decision to move to Singapore comes after GM decided to split its Chinese operations from the international unit. GM wanted the opportunity to focus more on the Chinese car market, which is the biggest in the world by having the country have its own division.
Hopefully the decision does not affect the relationship between GM and China. I believe that because the nation still relies so much on GM for its lucrative car market, this will not harm the guanxi too much.
Source:http://www.scmp.com/business/companies/article/1355182/blow-shanghai-gm-moves-international-operations-hq-singapore