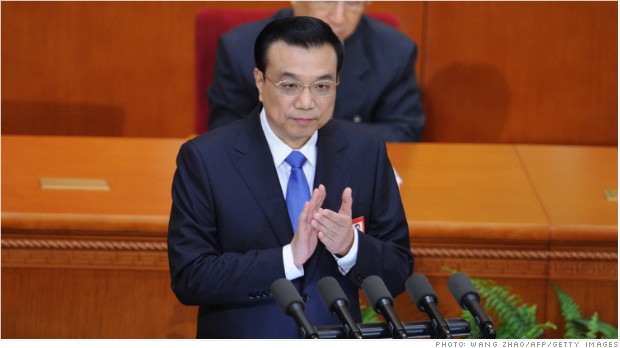 As the world's second-largest economy, China now has both direct and indirect effects on the global economy. That's why the question of what economic growth target China would set for 2014 has been a big issue. On Wednesday, March 5, Premier Li Keqiang said China will aim for 7.5 % GDP growth in 2014. During China's annual parliamentary meeting, he said:
"We are at a critical juncture where our path upward is particularly steep…The pace of economic growth is changing," Li said in the report. "At the same time, it should be noted that China has the foundation and conditions for maintaining a medium-high rate of economic growth for some time to come."
Many people may wonder why China has not set up its goal higher than the 7.5% goal from last year. In fact, it experienced 7.7% growth rate last year. However, it is now getting ready to slow down. China's economy is faced with moderating economic growth. Many economists (and Xi Jingping) agree that China needs "painful" reforms, which may decelerate the economy. Chinese politicians are also aware of this, and that's why their goal of gross domestic product growth for 2014 is 7.5%, which is slower than the 7.7% growth China faced in 2013. Beijing's decision to keep its GDP target unchanged from 2013 shows the government's effort to balance its growth.
Reorient economist Steve Wang says that keeping the 7.5 target is a balance between "needs and possibility, which helps to boost confidence and facilitate economic restructuring." Although it may slow down a bit, it promises a brighter future for China's economy.