Making money cheaper to borrow is a way to stimulate the economy, and that is just what China is doing. For the second time in three months China is reducing the nation's benchmark interest rates to address the slowing of the economy. The one-year bank lending rate dropped .25 percentage points to 5.35 percent. Deposit rates also were reduced by a quarter percentage point. China is the world's second-largest economy behind the U.S., with average annual GDP recently hovering around 7.5%. Momentum has slowed significantly in late 2014 however, putting pressure on the People's Bank of China to ease its monetary policy to help support growth.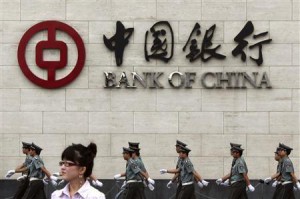 The decline in economic activity can be largely attributed to the ongoing property downturn, Wang Tao, an economist at UBS, wrote last week in a report to clients. Further, a sharper decline in commodity and oil prices has led to rapid disinflation, even deeper deflation for the industrial sector. Many believe monetary policy in China should be eased more aggressively.
However, the government has been hesitant to launch economic stimulus packages and monetary easing out of fear that the policies might lead to significant increases in debt for corporations and local governments, which happened in 2009. Nonetheless, a sagging real estate market and signs of deflation have become serious concerns in the country. The government has tried to make it easier for small businesses to obtain loans and allowed the Chinese currency to weaken against the dollars, benefiting exporters.
Source: http://www.nytimes.com/2015/03/01/business/china-cuts-interest-rates-to-stimulate-slowing-economy.html