New, controversial Chinese regulations have arisen as the tech war continues between China and Silicon Valley. Chinese suspicions of online espionage have been the main driver in supporting heavier regulations of foreign tech companies. The new rules, which will be set forth in a few weeks' time, will require American firms to "submit to invasive audits and create back doors into hardware and software."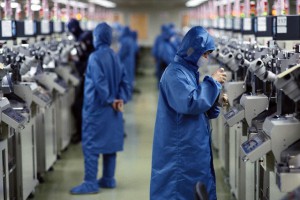 While the Chinese government makes the argument that these regulations are a matter of national security, many speculate that China's main concern is protectionism. International trade experts assert that China only wishes to advance its own companies and to diminish foreign competition. There are also new rules being drafted that may end up requiring American tech firms to surrender their encryption keys to the Chinese government.
It will be interesting to see how the Obama Administration plans to fight these harsh regulations set forth by China. American tech industry executives have agreed that it is time "to get tough with Beijing." The battle lines have been drawn, and the pressure is on.
Sources
Article: http://www.nytimes.com/2015/02/28/technology/in-china-suspicions-cloud-trade-dispute-involving-tech-companies.html?_r=0
Picture: http://www.china-mike.com/facts-about-china/facts-technology-internet-media/