No longer content simply to build movie sets and provide extras in Hollywood films, Chinese film studios are moving up in the value chain. Partnering with American studios, they are helping develop, design and produce world-class films and animated features. With a bigger role in the creative process they are reaping more financial and artistic rewards.
"Kung Fu Panda 3" is the first collaboration between Hollywood's DreamWorks Animation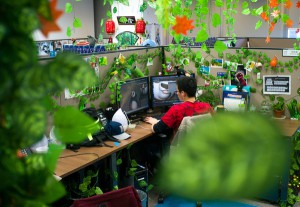 and its Chinese partner, Oriental DreamWorks. Partly owned by a government investment fund and private  equity firm China Media Capital, Oriental DreamWorks employs mostly graduates of China's leading arts schools. They contribute to the movie by adding Chinese elements, creating storyboards and building parts of the 3-D digital sets.
"We're trying to develop Chinese creative talents," says James Fong, the chief executive of Oriental DreamWorks.
It is part of a broader push by China Media Capital into the entertainment business. Over the last few years, the investment firm has made deals with Warner Bros. and the IMAX Corporation of Canada. It also helped develop a Chinese version of the hit TV show "The Voice." With government backing, China Media brought in new partners to develop a $3.1 billion "Dream Center," a cultural and entertainment district in Shanghai with theaters, performance halls, restaurants and shops.
For American companies, such collaborations offer access to new talent and the chance to understand better a culture that will increasingly be portrayed in its films. And coproduction deals provide greater access to China's tightly regulated market, which in a few years is expected to surpass the United States as the world's biggest film market.
The Chinese government is supporting the deals, seeing them as part of a broader "soft power" push aimed at enhancing the country's image and the way its people and culture are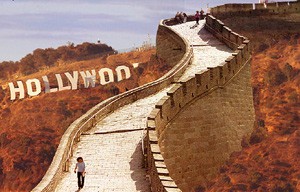 depicted on the big screen, at home and abroad. As global filmmakers look to gain entry to the market, they must now consider the tastes and preferences of a Chinese audience, not to mention the wishes of the ruling Communist Party.
Despite China's big ambitions, it remains to be seen whether the nation's culture is found appealing by the rest of the world. While the US' economic dominance bears some of the responsibility for Hollywood's success, the appeal of American culture is mostly to blame. International and constantly morphing since its beginnings, American art is an amalgamation of art of the whole world, from Europe to Africa.
Source: http://www.nytimes.com/2015/04/06/business/media/china-escalates-hollywood-partnerships-aiming-to-compete-one-day.html?_r=1