An early topic this term will be foreign exchange rates. After all, we need/want to be able to compare China to other countries, and to understand trade and international finance issues. So here's a bit of perspective. We also need to develop the concept of "PPP" (purchasing power parity).
For more on this topic, see "China's Awkward Exchange Rate Regime" by Cecchetti & Schoenholtz (Kim was a grad school classmate who chose Wall Street over academics).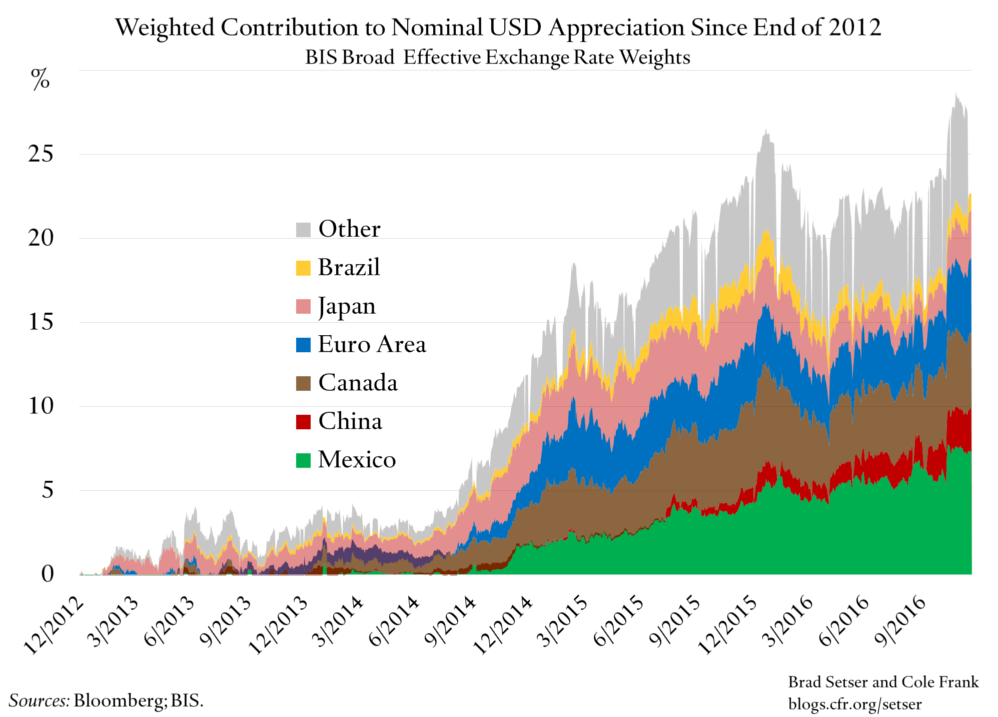 To the above let me add a graph pulled from a post by Menzie Chinn (Econbrowser) which he in turn pulled from a November 2016 post by Brad Setser of the Council on Foreign Relations, China's October Reserve Sales, And A New Reserves Puzzle. The key here is the drawdown on foreign reserves, the (mainly) US dollar balances China accumulated over the past 2 decades. Think: what should selling dollars [to buy RMB, China's currency] do to the price (foreign exchange rate) of the RMB? Does this imply that China is deliberately pushing down the value of its currency?