Peter Hessler, is the author of Country Driving: A Chinese Road Trip, which we have been reading for class. Hessler is a writer and journalist who was born on June 14, 1969. Most of Hessler's childhood was spent in Columbia, Missouri where he graduated from Hickman High School in 1988. After high school, Hessler would attend Princeton University where he studied English and Creative Writing. At Princeton Hessler took John Mcphee's writing seminar which appears to have had a significant impact on him calling the experience " a revela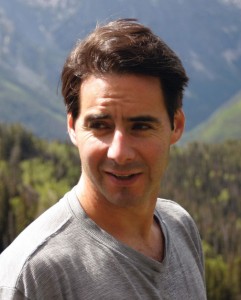 tion." Hessler graduated from Princeton in 1992 and received a Rhodes Scholar to study English literature at Oxford University.
In 1996 Hessler joined the Peace Corps in China and would spend two years teaching English in Fuling. Fuling is a small city in the Sichuan Province near the Yangtze river. In China Hessler began his career as a freelance writer working for many different notable US publications. In 2000 he became The New Yorker's Beijing correspondent, a position he held until 2007. In addition to the book we are reading for class Hessler has two other acclaimed books; Rivertown and Oracle Bones.
Rivertown is Hessler's story of his time spent working for the Peace Corp teaching English. Oracle Bones is about a student of his that fled to the United States and archeologist  Chen Mengija who committed suicide during the Cultural Revolution. Hessler is a highly decorated author and has relocated his family to Cairo to cover the Middle East for The New Yorker. Hessler is married to fellow journalist and writer Leslie Chang and the couple has twin girls.