Buoyed by the explosive growth of the cruise industry in China, the world's two largest cruise operators, Royal Caribbean  and Carnival are redoubling their presence there. China's growing middle class represents such a promise for Carnival that it expects the overall number of outbound cruise passengers from China to hit the 1 million market for the first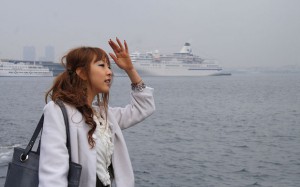 time in 2015, and serve almost half of those. "China presents the next great frontier for cruising," Carnival CEO Arnold Donald told Wall Street analysts. "It's just a matter of time before China becomes the largest cruise market in the world."
According to data from the United Nations World Tourism Organization, the total number of trips abroad by Chinese citizens rose about 10% to 109 million in 2014, with spending up about 17%. And more of that is going to cruises: the number of cruise passengers originating from China rose 79% between 2012 and 2014.
Carnival currently has four ships based in China. The company recently signed a memorandum with state-owned China Merchants Group to look into forming two joint ventures that will build cruise ports and ships.
Meanwhile, Royal Caribbean said earlier this week that Tianjin, a city of 10 million about 100 miles from Beijing, will be the new home for its third Quantum-class ship (those with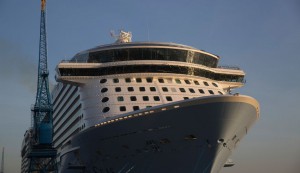 the most bells and whistles like space observation decks) starting in April 2016.  This is coupled by a recently struck deal with Chinese online travel company Ctrip, which is the biggest seller of its cruises there.
Even despite the fact that China's economy is slowing, cruising will continue to rise. As China's middle class increases its ranks, it will look to spend its disposable income on tourism, cruising being one of its favorite choices. Around 70 per cent of Chinese families told Hong Kong Tourism Board researchers they were considering taking a cruise, while 51 per cent of those aged 20 to 29 said they were planning one in the future. This marks a shift in the composition of cruise passengers to a younger population than that in the rest of the world, yet is just another example of young Chinese being empowered by the nation's rise.
Source 1: http://fortune.com/2015/03/27/carnival-royal-caribbean-china/
Source 2: http://www.telegraph.co.uk/travel/cruises/cruise-news/11455210/China-plots-domination-of-the-global-cruise-market.html