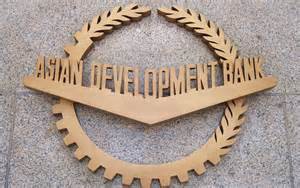 The Asian Development Bank (ADB) recently released its predictions for Chinese Economic Growth in 2015. According to the report, China will grow 7.2%, whereas earlier in the year Beijing  predicted only 7% growth. Regardless of which number holds truth, the important information to take away is that China is, as we know, slowing down. Last year China posted a growth of 7.4%, which according to the BBC was China's slowest growth rate in twenty-four years.
The slowdown is attributed to many things, however much of the blame is being placed on weakening investment in the property and housing sectors. These sectors have been focal points in recent Chinese investments; therefore a slowdown at the macro level following the weakening of this micro level is expected. And the trend of weak property investments is expected to continue. Further woes in these sectors will continue to trend of Chinese deceleration unless the Chinese investors can find a new target for steady investment.
Issues in housing also bode ill for the growing migration problems, as many rural migrants cannot find suitable housing. Although largely caused by Hukou, weakening property investments will make housing more migrants even more challenging once Hukou is inevitably reformed.
The timing of this report is also important because it comes in the wake of escalating regional tension between the U.S and China over the Asian Infrastructure Investment Bank (AIIB). A Chinese led venture, the AIIB will perform many functions similar to both the World Bank and ADB. However, the United States is heavily embedded in both of the existing institutions, therefore China taking the initiative to create a monetary governing body is seen as a direct challenge to United States influence in the region.
Prior to the release of its report, the ADB president said that he hopes the ADB and the AIIB can "complement each other". However, Leland Miller said that the Chinese don't care if you dispute their claims so long as you do not provide an alternative figure. By the ADB meeting both of these criteria in their statement, despite predicting slightly better growth and extending an olive branch to the Chinese, this may be adding more tension to a situation already defined by an entangled web of international alliances and duties.
Source:http://www.bbc.com/news/business-32031306