China's energy policy significantly influences the global environment and economy. China's National Committee hosted China Energy 2020, a forum that explored how China can reach its economic, environmental, and energy goals while reconciling the fact that it is the world's biggest energy consumer and generator of greenhouse gas emissions.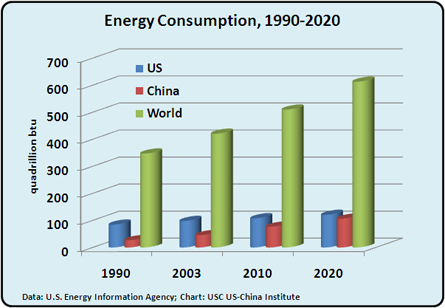 The State Council on Saturday, April 4 of this year announced plans to put in place a system of conservation standards designed to cap energy consumption for all energy-intensive industries by 2020.
According to a statement released by the national government, the energy initiative will enable 80 percent of China's energy efficiency standards to be on par with international standards within the same time frame. The plans require governments of all levels, local and central, to invest heavily in research and personnel training for energy conservation.
Sources:
https://www.ncuscr.org/content/china-energy-2020
http://usa.chinadaily.com.cn/china/2015-04/04/content_20002113.htm