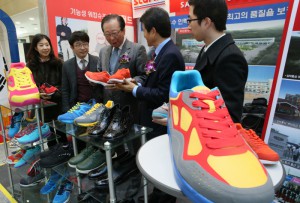 According to the Chinese border city of  where most of bilateral trade between North Korea and China is conducted, Chinese firms have proposed establishing a non-tariff trade market between the two nations so that they can trade cheap goods without tariffs.
Chinese firms made this proposal when they met with Pak Ung-sik, director of the North's Korean International Exhibition Corporation in Dandong. Pak viewed this proposal positively, hoping to hold more discussions over it with other North Korean authorities.
China once established a non-tariff trade market between two nations in 2010 in Tumen which is another Chinese border city in the northeastern Jilin province. However, worrying that participation of civilians in the market may spread the banned materials and enrage the North's leadership, North Korea quickly suspended the non-tariff trade market with China.
For North Korea, China is the economic lifeline, but the North Korea's constant pursuit of nuclear ambitions is putting a strain on their political relationships.
In 2014, North Korea marked the first decline over its trade with China since 2009: North Korea's annual trade with China fell 2.4 percent from 2013. While in 2013 the North's trade with China totaled $6.54 billion, it totaled $6.39 billion in 2014.
http://www.koreaherald.com/view.php?ud=20150330000685