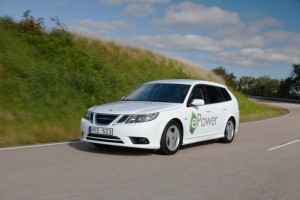 China's growing market strikes again as the placement of a strategic sales endeavor. The Swedish car brand Saab (bought last year by National Electric Vehicle Sweden AB) constitutes the latest product to enter the Chinese market with great hopes of a boom in sales. The brand has just started to produce the "9-3 Aero sedan" with a starting price tag around $42,600.
Due to a focus on green energy for China, National Electric plans to produce electric versions of the new car for the Chinese market. The cars will begin with a traditional fuel engine in the Swedish market this month, and the electric version is expected to appear on the market in China next year. The company is backed by Chinese investment groups.
The most striking aspect of the new endeavor revolves around the fact that the Saab brand has lain dormant for over 2 years. The new vehicle production seeks to re-invigorate the brand as well as the automobile markets in the countries in which they will be sold. Saab used to be a subsidiary of GM, which we learned has had a significant relationship with China in the past.