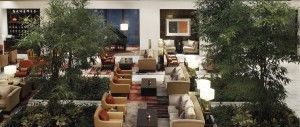 Market forces are leading to more Luxury hotels being build in China. It is probably that the recent uptick is a result of the complementary forces of increased native Chinese incomes which lead to increases in domestic tourism, and increasing  expectations from western tourists that they be able to enjoy the same luxury accommodation that they are accustomed to elsewhere.
The increase has not been limited solely to major cities like Beijing and Shanghai. Smaller cities with economic relevance due to having corporation headquarters and industrial production capacity, and historic sites are also getting in on the action.  There are "getaways to more remote destinations in each province" where the levels of comfort are rising to meet tourist expectations.
Hervè Humler, the President of Ritz Carlton has said that "We've got a lot of development, but it's outside the US. Asia is booming. People talk about China slowing down, but I don't see it. There aren't enough rooms." He has also expressed his belief that there a good opportunities for the company within China.
China's government has embraced tourism to a higher extent in the most recent 5 year plan as well, so it is likely that the current boom in Luxury hotels and travel accommodations will continue for some time.
sources:
http://intransit.blogs.nytimes.com/2013/11/30/more-luxury-hotels-open-in-china/?ref=china
http://luxurysociety.com/articles/2013/02/in-conversation-with-herve-humler-president-ritz-carlton-hotels